November 11-17, 2018
Arrival on Sunday, 5 day Workshop, Depart Saturday
Elizabeth St. Hilaire
PAPER PLUMAGE — BIRDS AND BLOOMS IN COLLAGE


Collaging exotic birds and blooms in mixed media. An impressionistic backdrop sets the stage for exotic birds in colorful collaged plumage with a variety of media. Join Elizabeth in Puerto Vallarta at the Hacienda Mosaico where every space (especially the 24-hour dedicated studio space) is designed with the artist in mind. Tile mosaics, hand painted floors, artistically designed and decorated accommodations . . . all set in a resort town on Mexico's Pacific coast, known for its tropical beaches and over 350 species of birds. Banderas Bay still harbors some of the last remaining populations of Green or Military Macaws (Ara Militaris) in the world.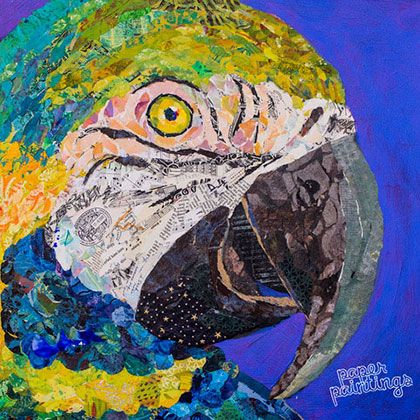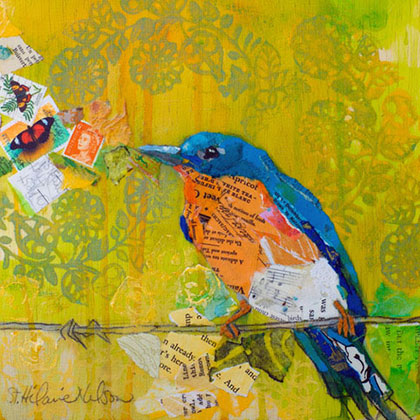 In this workshop students will learn a unique figurative collage technique. Emphasis will be on creating hand-painted papers through unique processes, and then using them to develop form through light and shadow, just as with traditional painting techniques. Papers will be glued down over a basic acrylic under-painting, ultimately achieving an impressionistic, painterly collage. Students will also experiment with with incorporating found objects such as string, yarn, wrappers, feathers, Mexican ephemera and anything else a magpie might steal!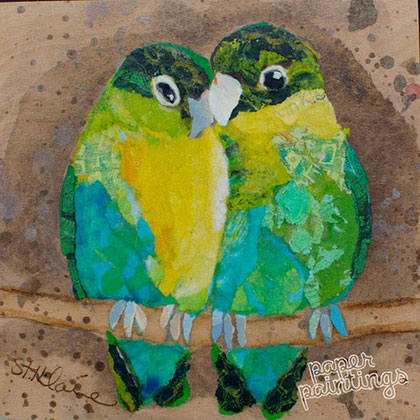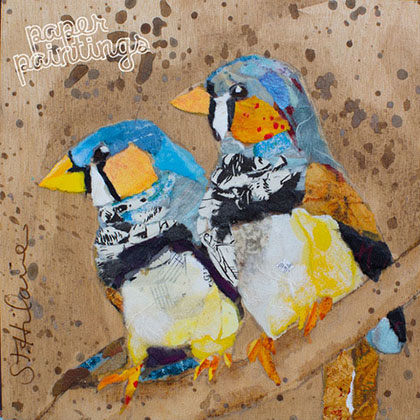 Bring one mid sized project (12x14) or multiple smalls (8x8's). Elizabeth will provide photo reference for some of Puerto Vallarta's most exotic birds, or you may bring your own.

No prior collage experience is necessary. Some painting would be helpful, but not imperative.

Supply list provided*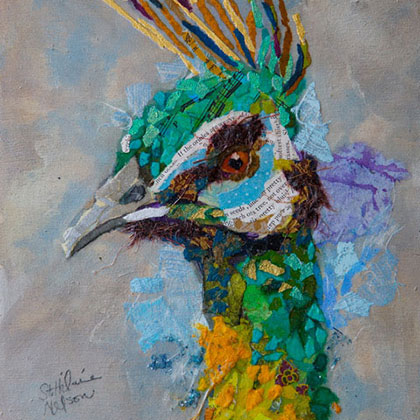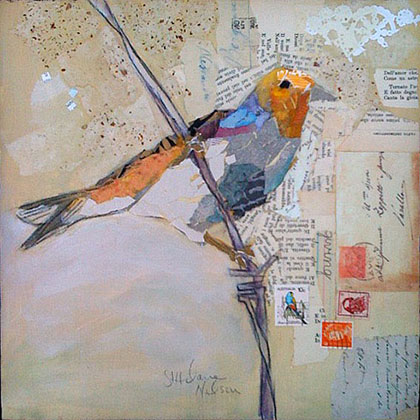 Workshop Information:
$1850 per student based on double occupancy INCLUDES:
Six night lodging at Hacienda Mosaico
Sunday Cocktail Reception
Breakfast and lunch included (served poolside)
Five days of instruction
24-hour Studio Access
Saturday departure Brunch
You on your own in the evening to explore Puerto Vallarta's shopping and dining opportunities.

Elizabeth St. Hilaire
www.paperpaintings.com/
Elizabeth St. Hilaire was published in Incite 3: Celebrating Texture (2015), and her very own North Light book Painted Paper Art Workshop is now available on national and international book stands as well as Amazon.com.

Elizabeth's work has appeared in Acrylic Artist magazine, American Art Collector magazine, Cloth Paper Scissors magazine, The Artists Magazine, Southern Living magazine, Orlando magazine, Winter Park Magazine, and Orlando Arts magazine.

Elizabeth holds Signature Membership status with the National Collage Society and has taught workshops for the Atlanta Collage Society and the Rocky Mountain Collage society in addition to teaching for art centers across the country and internationally.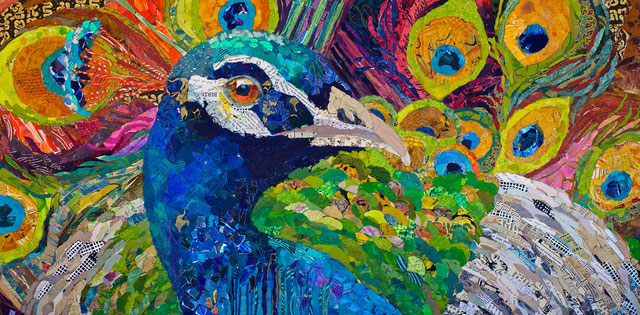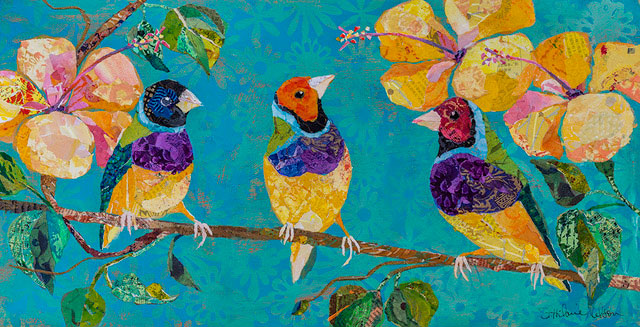 For information and reservations
contact Sam @