December 3-9, 2017
Arrive on Sunday, 5 day workshop, depart on Saturday.
Caroline Douglas
Making Peace, Sculpting Joy!
Workshop Price:
$1850 (based on double occupancy).
Included is 6 night stay, breakfast and lunch and 5 days instruction.
The magic of creating art happens in many ways. One way that works for me is to make a piece that has the feeling of something I want to feel, and the making of it creates that feeling in me. After my head injury, I made lots of serene faces with closed eyes. That process helped me be in that state. When I make a piece that symbolizes joy I find myself in joy~ We will practice making faces as we create pieces that hold the energy we want to feel or express.

Join me in observing and making faces with feelings of peace, serenity and joy. We will explore the use of personal symbols in our work and we will incorporate inspiration from the local surroundings.

I will share my experience of healing myself from a severe head injury in 2000 through working with clay. We will explore how we can all experience healing through creativity. Mostly we will have a lot of fun playing with clay! If you are looking for a way to ignite your creativity with clay, spend the week with us at Hacienda Mosaico. All are welcome!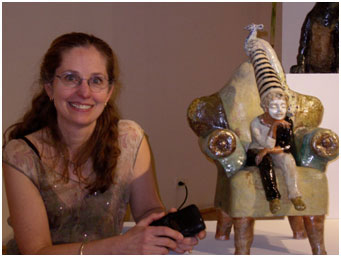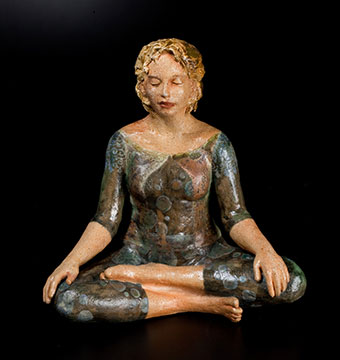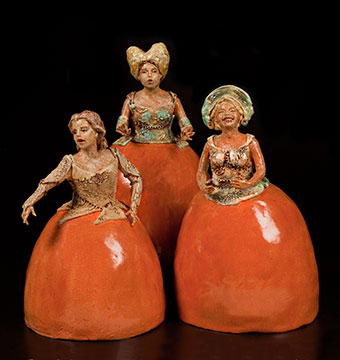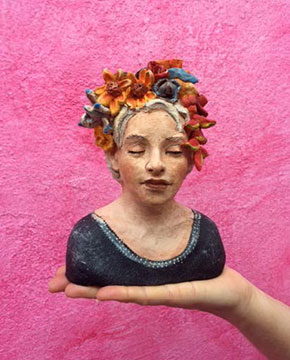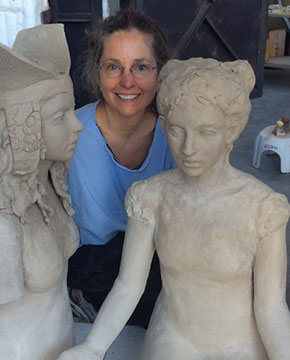 My figurative sculptures are evocations of a dream world. I have worked with clay for over 40 years. Inspiration comes from mythology, fairy tales and dreams, as well as the antics of animals and children. Publications include "Ceramics: Art and Perception", Lark Books, The Shambhala Sun, and Better Homes and Gardens.

My work is in the National Museum for Women in the Arts and many private collections. I am passionate about creating art, sharing inspiration with others and helping others sculpt their dreams.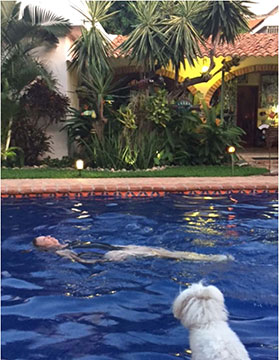 Workshop Details: 6 nights lodging at the magical Hacienda Mosaico with our generous hosts, Sam and Fotos, Sunday cocktail reception, Breakfast and beautiful lunch daily served by the pool! 5 days of clay making and clay playing, Open Studios every evening, Beach nearby, Margaritas, 5*Mexican cuisine, shopping and dining nearby, and a most extraordinary and uplifted environment to work in as an artist with amazing lush tropical plants in every corner. Come Clay with Me!
Website and Contact Information
Caroline Douglas Website: http://www.carolinedouglas.com
Email:
www.facebook.com/carolinedouglasart

For Registration and Information about Accomodations Contact:
Sam @