February 4 - 10, 2018
Arrival Sunday, 5 day workshop, depart Saturday.
Susan Crocenzi
Polymer Clay + Tempered Glass decorative bowls in Puerto Vallarta! - mosaic tempered glass polymer clay mixed media - mosaic class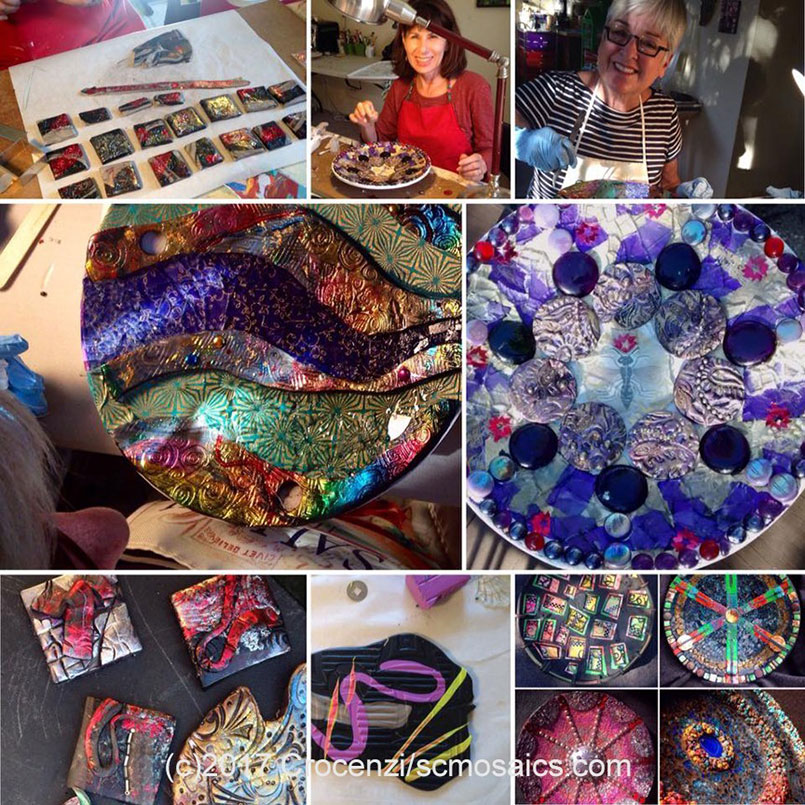 In this weeklong workshop we will explore the fascinating materials: polymer clay and tempered glass! There is so much you can do with these materials, and I'm so excited to share all I know aboutt them! You will create a 12" bowl that can be hung on the wall, or sit on a flat surface that features handmade polymer clay tiles and tempered glass. Besides this bowl, you are encouraged to create more pieces on a variety of substrates, if you so choose.

Polymer clay is a great material that gives you a lot of flexibility. You can create tiles that are any color you want, and size and thickness, any texture, shine, iridescence that pleases you. You don't need a kiln to cure it; just a toaster oven!

Tempered glass is an incredible material, too. Almost always salvaged, it offers a cheap and earth-friendly material that also allows for great flexibility. You can make it look very blingy with lots of sparkle and shine, or turn it into a material that is matte and "quiet".

You will learn about both of these materials and the techniques that I use to make beautiful artwork.

By workshop end, you will have finished at least one beautiful bowl and have quite a few polymer clay pieces that you'll be able to take home for your own projects. Since it's a weeklong class, you will be able to work at your own pace, and create as many projects, small or large, as you desire.

I've been working with both of these materials for at least 8 years and I continue to be just as fascinated and respectful of them as I was in the beginning. If you'd like to see more of my work where I combine these two materials (plus other mosaic materials). Please click here.
Workshop Price: $1850 (based on double occupancy) and includes:
Lodging: 6 nights & 7 days
Instructional Studio Sessions: 5 days
Open Studio: 24/7
(Note about materials: while some of the materials will be supplied, you will also be given a list of supplies to bring that will easily fit in your luggage/carry-on)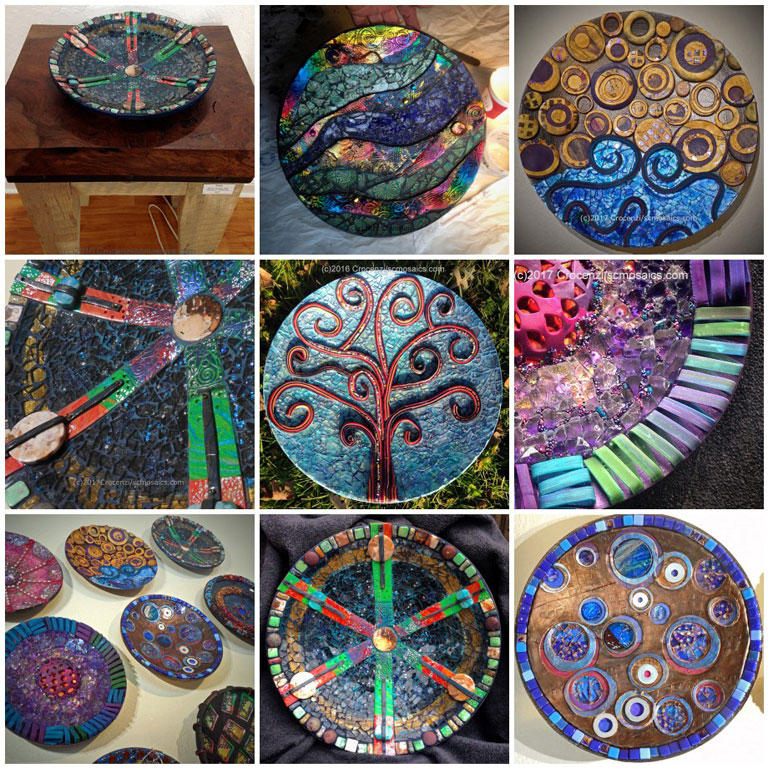 For information and reservations
contact Sam @